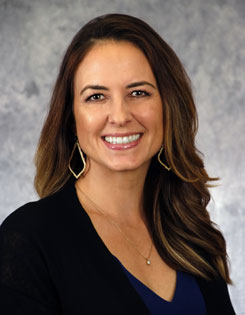 OF COUNSEL
Contact
Phone: (713)968-9215
Cell: (832)661-0513
Email: [email protected]
Education
South Texas College of Law (2005)
Sam Houston State University, BA (2002)
Bar Admissions
Texas (2005)
Jamie Budnick is Of Counsel for the Firm of Bode & Werner, PLLC.  She has over 12 years of experience in drafting Title Opinions.
Jamie got her undergraduate degree in Criminal Justice with a minor in Business from Sam Houston State University in 2002, and her JD from South Texas College of Law in 2005.  She began her career in the Oil and Gas Industry as a landman, assembling runsheets and conducting curative research primarily in Burleson County, Texas. She made her way into writing Title Opinions by working at Labanowski & Associates for several years, and later joined Kilburn Law Firm, PLLC.  In addition to drafting numerous documents/agreements related to oil and gas and real property law, she has rendered hundreds of title opinions on various types of issues, including division order analysis, mineral and lease acquisition, pooling and mineral and leasehold ownership of acreage throughout numerous counties in the State of Texas, as well as many other states.   
Jamie is a member of the Oil, Gas and Energy Resources Law Section and the State Bar of Texas, as well as an inactive member of the State Bar of Ohio, the State Bar of North Dakota, the State Bar of Kansas, the State Bar of Nebraska and the State Bar of Arkansas.