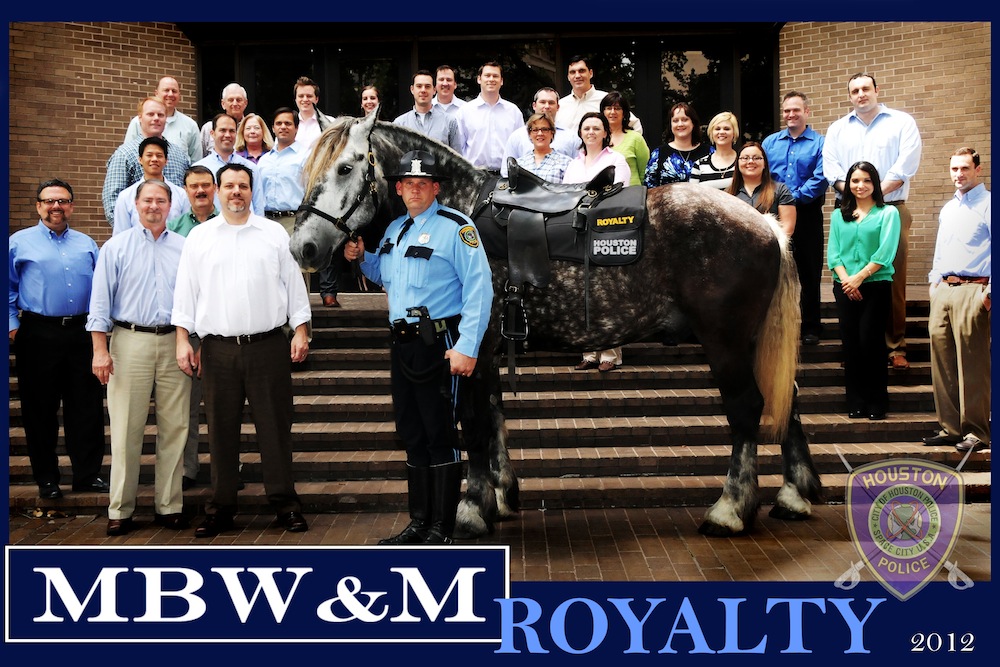 2/1/2012 – The newest member of Martin, Bode, Werner & Mann, P.L.L.C. is hard-working, respected, and handsome – and eats more than 100 bales of hay each year.  The Houston oil and gas firm recently sponsored a police horse as part of the Houston Police Department's "Adopt-A-Horse" Program.
"It's a really amazing program," says partner Keith Werner. "We heard about it in the Houston Chronicle and it looked like something the firm would be interested in."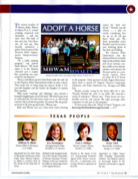 To read the entire article published in the Texas Bar Journal, click here.
And for more information about the Houston Police Foundation's adoption program, click here.