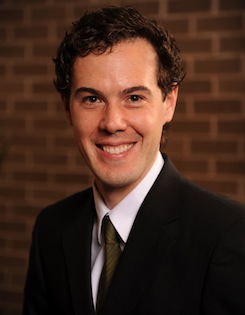 Contact
Email: jmcleod@bodewerner.com
Education
University of Houston Law Center J.D., cum laude (2008)
Texas Christian University B.S., magna cum laude (2004)
Practice States
Texas (2008)
Colorado (2014)
Josiah D. McLeod is an associate of Bode & Werner, PLLC.
Josiah earned his bachelor's degree in Economics from Texas Christian University, where he graduated magna cum laude in 2004. He received his J.D. from the University of Houston Law Center, where he graduated cum laude in 2008. In recognition of his academic success at the University of Houston, he accepted membership in the UHLC Chapter of the Order of the Coif.
As a native Houstonian, Josiah grew up in the Oil and Gas Industry. While still in high school, he began researching title and maintaining mineral ownership. Summers during law school included experience as landman, assembling runsheets, compiling abstracts and performing courthouse research in Texas and Colorado.
After law school, Josiah joined the Land Department at Exxon Mobil as a Property and Title Analyst. There, he was responsible for maintaining leases and ownership in various producing properties across Texas. He was also a member of a special team responsible for the formation of two large oil units in East Texas. After several years with Exxon Mobil, Josiah moved to Bode & Werner, PLLC.
Josiah is a member of several Professional Associations, including the State Bar of Texas, the Houston Bar Association and the Colorado Bar Association.