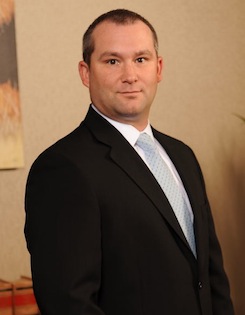 OF COUNSEL
Contact
Email: jmcdonald@BodeWerner.com
Education
Texas Tech School of Law, JD (2005)
Rice University, BA (2000)
Bar Admissions
Texas (2005)
Jason McDonald is Of Counsel for the Firm of Bode & Werner, PLLC.
Jason received his undergraduate degree in Political Science from Rice University in 2000, where he was a member of the 1998 Western Athletic Conference Championship baseball team. After two years in a sales position, Jason enrolled in law school in 2002 and received his JD from the Texas Tech University School of Law in 2005. After Law School, he began his legal career with the law firm of Shipman & Associates, PLLC, in Burleson, Texas.
In 2007, Jason began working in the Oil and Gas Industry as a field landman, assembling runsheets, performing title research and buying oil and gas leases in various counties throughout Texas and Louisiana. After several years of field land experience, Jason joined the Firm of Martin, Bode, Werner & Mann, which later became Bode & Werner, PLLC, in November of 2008 and has been an valuable component in the Firm's unprecedented growth and expansion.
Jason is a member of the State Bar of Texas; the Houston Bar Association; the Oil, Gas and Mineral Law Section; and the Houston Association of Professional Landmen.